Suburban Chevrolet of Ann Arbor is in your neighborhood! Yes, we're neighbors. We are the dealership that is not too far from most areas in Ann Arbor, easily accessible by expressway, and also very easy to deal with.
We provide a hometown feeling in your neighborhood and also have the advantage of being part of a much larger group of dealerships that strives to constantly improve, grow and learn to better support the needs of our customers.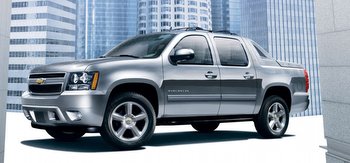 Whether you notice our state of the art website with numerous cutting edge features and functions, or our inviting showroom, or our customer appreciation process, it's likely that you'll recognize the hard work we put into providing a wonderfully smooth and easy vehicle purchase experience for our customers.
Here at Suburban Chevrolet of Ann Arbor, it's understood that you are the boss! Our customers determine whether we're doing a great job or not.
We take that very seriously and work extremely hard to make every customer a happy customer.
Please come visit us soon. We serve the needs of the entire Southeastern Michigan area with our centrally located showroom in Ann Arbor, MI.
For many people, our reputation makes Suburban Chevrolet of Ann Arbor the local dealer of choice.