Saline residents looking for
Saline Chevrolet
dealers know that coming to Suburban Chevrolet of Ann Arbor is the right choice for excellent customer service, a tremendous selection of new and used Chevrolet vehicles, and an exemplary vehicle purchase experience.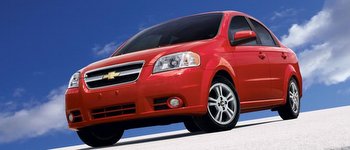 At our dealership, we offer all things automotive, with fair prices, customer service that is second to none, and a sales staff that will strive to meet your every need.
Whether you're looking for a new Chevrolet or used Chevrolet, the folks at Suburban will make sure you see a large selection of Chevrolet cars and trucks to choose from.
The new Chevrolet line-up of reliable, stylish new vehicles may be the best in our history. Our superb engineering, quality parts, excellent manufacturing and customer-focused styling, makes Suburban Chevrolet of Ann Arbor the choice to consider when searching for Saline Chevrolet dealers.
Saline Chevrolet Buyers Come to Suburban!
Come work with a proven member of our sales team and learn about the new features available on the new vehicles.
Buyers choose our Chevrolet dealership because of our sales staff, location, selection and prices.
Our commitment to achieving 100% satisfaction is what drives us every day.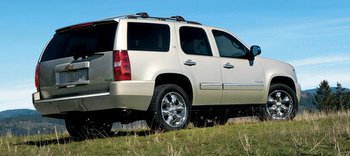 Our goal is to save you time and make it easy to find the vehicle of your dreams. You'll find all of the most popular models on our lot.
Looking for a Aveo, Impala, Suburban, Corvette or Malibu in Saline is as easy as it gets. Contact our sales team right now at 877-767-5722.
Our used vehicles are painstakingly inspected by our highly-qualified technicians to ensure top quality for our consumers.
We constantly take delivery of new vehicles to add to our existing used vehicle inventory. Visit our website's inventory page to view the used cars and trucks that we have in stock right now.
Or, let us find the right vehicle for you! Yes, use our CarFinder service and we'll find the perfect vehicle for you.
Saline Chevrolet Vehicles at the Right Price, Right Now!
Regardless of whether you need a low monthly payment, or a short-term loan, or if you have poor credit, we want to work with you to get Chevrolet financing and get you into the right vehicle for your needs and budget. Visiting our financial experts can make all the difference for you.
Servicing Your Saline Chevrolet for Life!
We also offer Chevrolet service, quality car repairs and genuine Chevrolet parts.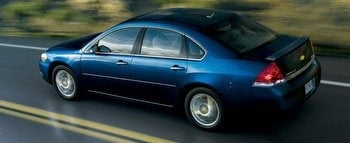 Our technicians are certified and trained on all Chevrolet vehicles and will make sure repairs and maintenance services are completed to exact factory specifications.
Our dealership parts team is very experienced and knowledgeable about the parts associated with Chevrolet vehicles.
Our experts will get the correct part to ensure your vehicle continues to run like new again.
The entire staff at our dealership wants to offer our appreciation for your interest in Suburban Chevrolet of Ann Arbor.
Please contact us anytime by phone at 877-767-5722, or by email using the convenient form to the right side of this page.
We look forward to helping you get your next
Saline Chevrolet
!