Compact cars have come a long way since the old days, where style and comfort were sacrificed for economy; the
2012 Chevrolet Cruze
is the modern answer to the need for fuel efficiency with the expectation of more from a modern vehicle.
2012 Chevy Cruze - Exceptional Fuel Economy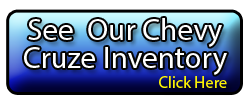 Gas prices are soaring and every family is affected as a result. But daily driving does not need to be painful to your bank account. More people are thinking in terms of responsibility as far as fuel use is concerned. The Chevrolet Cruze answers both of these concerns by providing 42 miles per gallon on the highway. No other American automobile can currently boast such efficiency. Gone are the days of putting off that trip because it is just too expensive - go ahead and drive and enjoy the lower fuel costs.
Engineering Fuel Economy
Expert care in engineering has provided the 2012 Chevrolet Cruze with its exceptional and unsurpassed fuel economy. An air shuttering system opens and closes automatically behind the grill to not only cool the engine but provide even more aerodynamic streamlining, allowing this car to glide through the air effortlessly for less strain on the engine and ultimately lower fuel usage.
Suburban Chevrolet Ann Arbor has customers that come from Ann Arbor, Saline, Dexter and Ypsilanti to get this car, and don't worry a bit about the fuel costs to get back home! See our selection of in-stock
2012 Chevy Cruze
vehicles today.